Zillow is listed under RICOH's theta360.com Partners Solutions section.
Capture high-quality virtual tours to draw more buyers and sellers to your business. Listings with a 3D Home tour are labeled with a unique tag. These capabilities enrich the home-search experience by giving buyers a clear understanding of a home's features and layout.
The 3D Home app supports the Ricoh Theta V, Theta Z1 51GB, Theta Z1, Theta SC2, Theta SC2 Business, and Theta X. Theta cameras make it easy to add engaging, interactive virtual tours to your Zillow and Trulia listings. 360-degree camera users can upload their tour on both iOS and Android smartphones.
---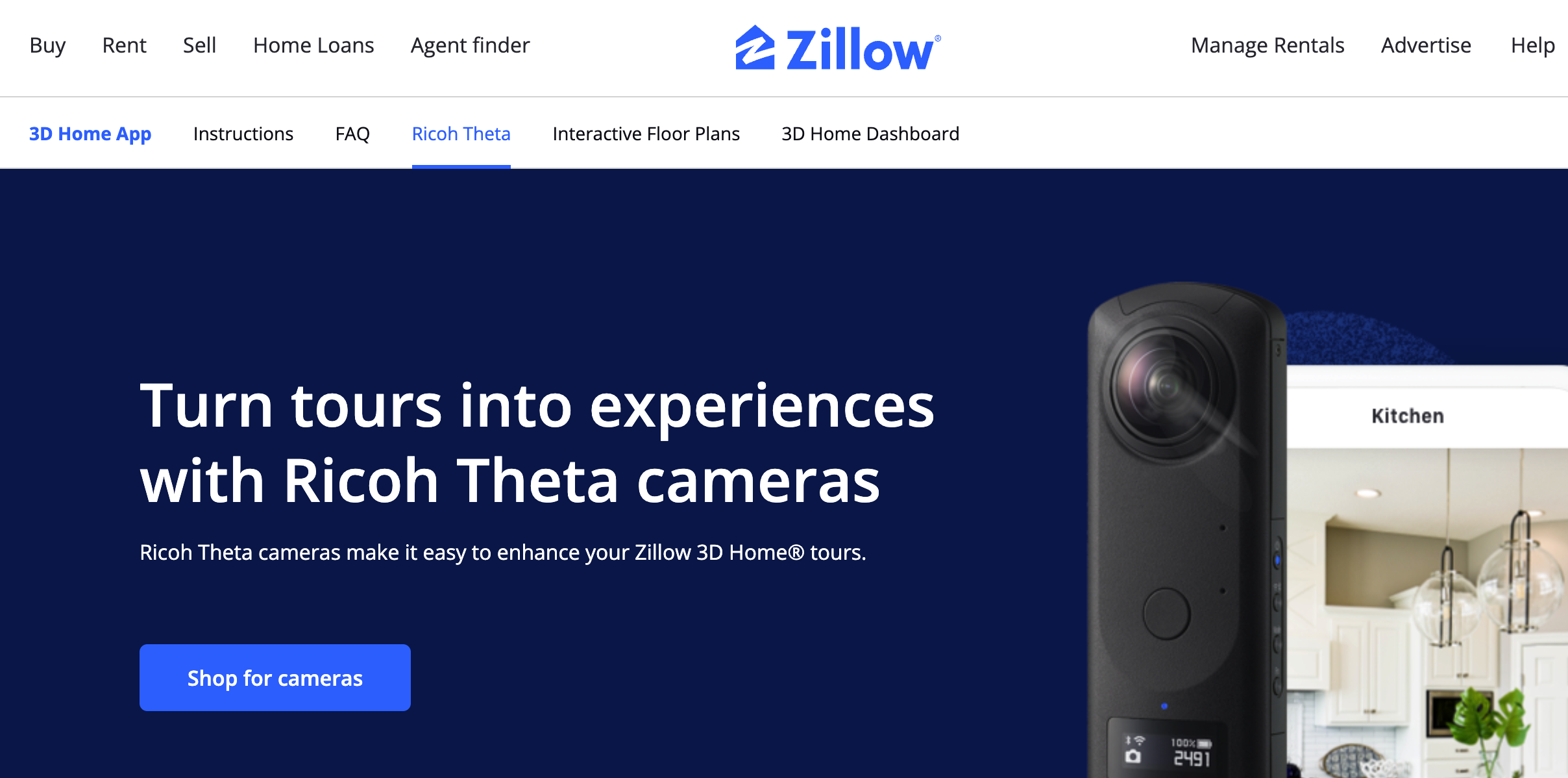 More information on the Zillow 3D Home app is available here.