Listed under the theta360.com Partners Solutions section: https://theta360.com/en/solutions/structionsite.html
Check out Buyers Guide: https://www.structionsite.com/resources/buyers-guide
Connecting Your Camera to Your iOS Device 🔌📱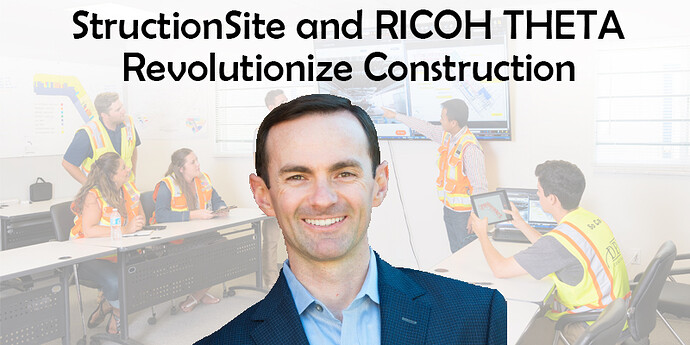 Matt is CEO of StructionSite, a company that uses 360 images to let builders verify work-in-place and document progress for owner handover. His customers are AEC professionals who use the RICOH THETA to take 360 images or video and attach the images to floor plans in PDF or PNG format.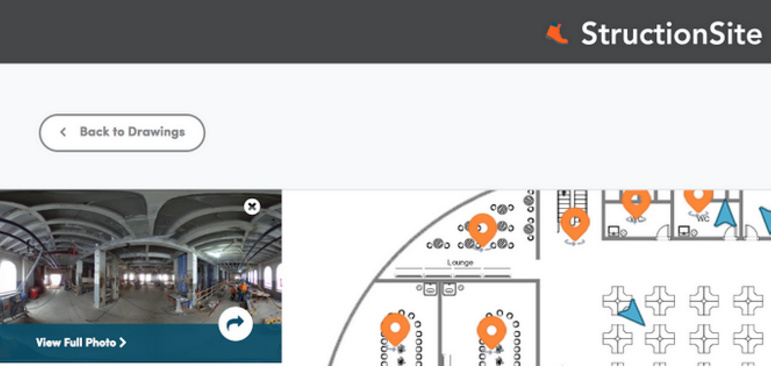 StructionSite offers a mobile app to rapidly capture photos with the RICOH THETA S as well a browser-based application to view the floor plans.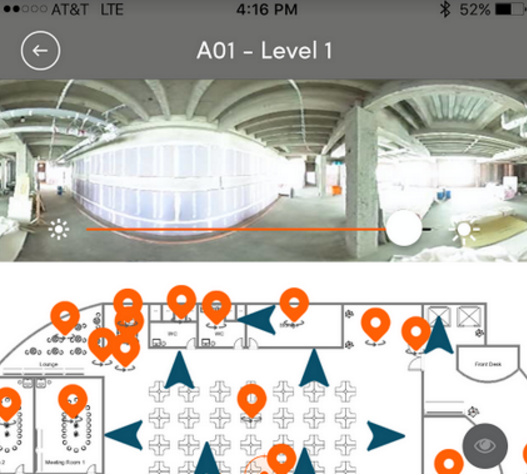 theta360.guide recently interviewed Matt and StructionSite's Chief Product Officer, Phillip Lorenzo, about their success building up a new software company that is helping the traditional construction industry to improve workflow efficiency with AR/VR technologies and 360 media.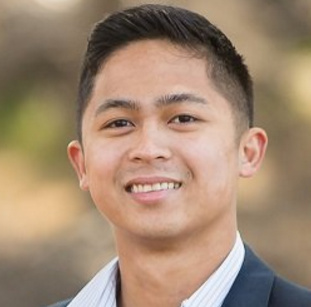 theta360.guide: StructionSite seems to have come out of nowhere and is now a major name in construction technology. How did this come about?
Matt: We started the company in September of 2016 and achieved profitability in August of 2017. Things are going great.
Our vision for StructionSite came from our experience implementing high-end 3D laser scanning technology on major construction projects. 3D scanners build a virtual representation of a real building with millimeter accuracy, it is amazing equipment and a hugely beneficial tool for builders. What we found however was the time to collect and process the data make them difficult to justify on every single job site and for many applications which don't require high accuracy point cloud data.
When the RICOH THETA came out in 2015 with an open API, Philip came to me with a concept for a new product. We realized that we could help builders rapidly document jobsites at a low cost, but with advanced features made possible by 360 images. The ability for a builder to verify work-in-place on a weekly basis with date-stamped photographic evidence affects critical business processes like progress billings and schedule updates.
StructionSite's success is due to our ability to save builders time. Recently one of our customers, a Superintendent, told us he is saving 3-8 hours a week. He can update his P6 schedule from his computer, with StructionSite on one screen and the schedule on another. We expect this time savings to increase in the future with new technology we're currently developing.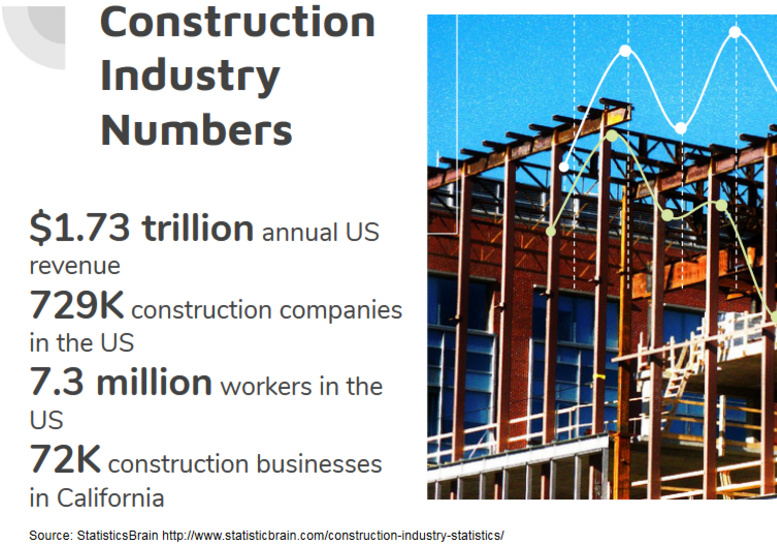 theta360.guide: Can you explain how StructionSite saves builders so much time?
Matt: StructionSite helps any general contractor save time, large or small. We reduce both labor and travel costs. We reduce the number of pictures taken at a single spot on a floorplan from 6 pictures down to 1 picture. StructionSite also reduces the time taken to manage these pictures and make them useful to the contractor's client, the owner. What's important for the owner is StructionSite allows 360 images to be easily attached to a floor plan, then with x-ray mode a facility manager can use our mobile application to overlay in-wall or overhead photography within the real world. It feels like you can see through walls and above the ceiling. Prior to using StructionSite, builders would put individual images into folders, zip them, and hand them over to the building owner. For people to see the images, they'd need to download the images, unzip them and match up the images with the floorplan manually. Or more likely they would just start popping ceiling tiles and probing walls. With StructionSite, everyone on the jobsite can immediately access the 360 images from their phone or computer. It's a massive time-saver and let's owners answer important questions about the equipment behind their walls throughout the lifecycle of the building.
theta360.guide: How did StructionSite penetrate into the massive construction market?
Matt: Philip and I met back in 2012 on a jobsite. He was a Project Engineer for McCarthy Builders doing coordination on a massive hospital project in Northern California and I was helping them get started with 3D laser scanning. We love this industry and we've spent years getting to know the building community well enough to understand where they have problems that we can solve. In Philip's case, we have walked in their boots. We saw a unique problem involving digitizing construction sites and solved it with new 360 technology. RICOH coming out with a high quality 360 camera at a great price and with an open API is what made our business possible.