Note: Print service are priced in Japanese yen but site appears to accept Visa, MasterCard, American Express
Start here by uploading your 360 image and seeing a simulation of what it would look like. This does NOT require you to be the image: Sphere Print Simulation
Here's an example of uploading a test image (from an airplane seat):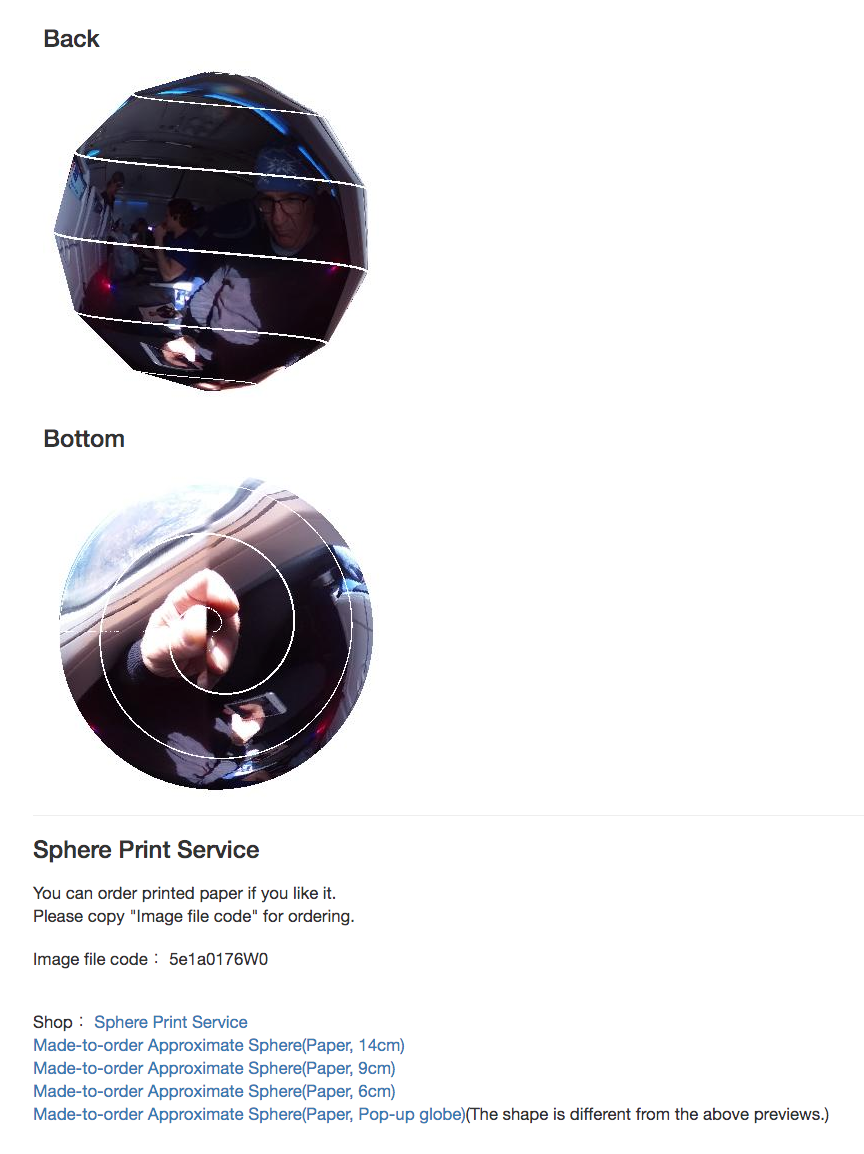 Explanation video: Printing 360-degree photo on a sphere
How to make a globe or sphere
1. Start from the parts with red line on the side. Start from the "North pole".
2. Hook the edge one by one.
3. Hook the next parts after one part is finished.
4. "South pole" is the last.
5. Check the whole shape and it's finished!
Notes
Be careful not to make a crease.

Be careful not to make it wet.

After finishing, please check north and south pole again. Please see the movie how to complete.

Start from "North pole" is recommended. It will be harder if you start from "South pole" because the shape of the hooks are different.

Be careful not to expose it to sunlight. The color tends to be fade out in ultra violet light.