Update: As of July 21, 2020, community members have reported problems with the Roundme service. See the below post for more information.
Community information about Roundme
Roundme is a web and mobile app that allows users to create 360 virtual tours and add interactive elements including text, video and audio. By making tours easy to create, Roundme allows you to focus on creating beautiful images.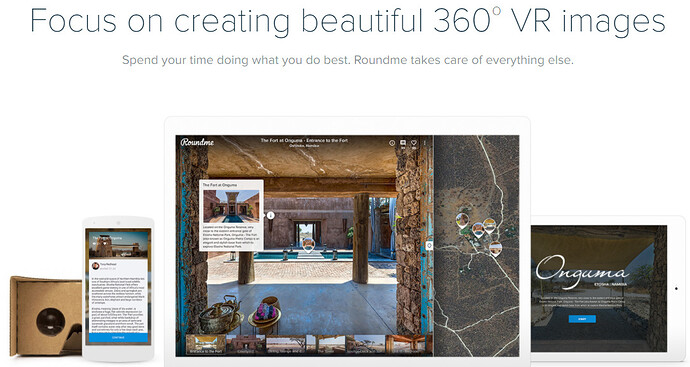 Here is an example of a virtual tour that was shot with a THETA: Roundme - create Stock 360 VR panoramic pictures virtual tour online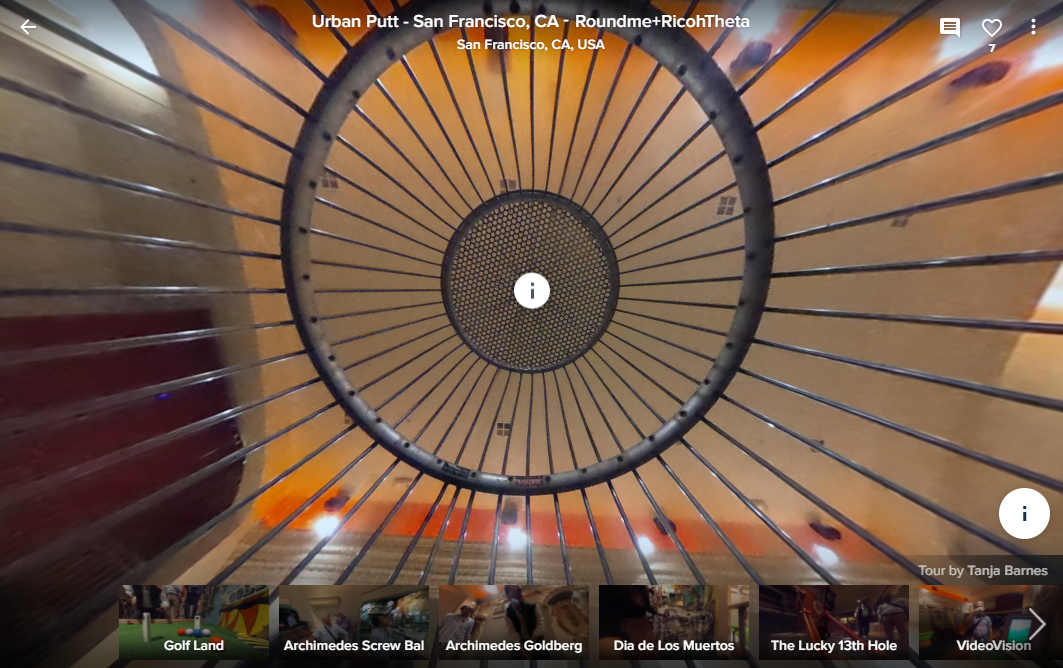 To create your own tour or gallery of 360 images is simple! This tutorial involves desktop publishing to Roundme and requires your THETA images transferred to your computer.
First, go to Roundme.com and create an account by clicking "Get Started" and follow the prompts.
Next click "Create Space." (Note: a "space" is Roundme speak for a virtual tour). Then simply drag and drop your images at the display prompt and wait for them to upload. (Note: with Roundme's free "Basic" account, you are limited to 15 uploads a week. Their Pro Account at $8.25 a month allows for unlimited uploads.)
After your images are fully uploaded, you'll be taken to a page to provide information and details about your space including "Space Title," "Space Description" and "Space Categories."
If you wish to designate the Space Location, type in the GPS coordinates or address. When the map loads, drag the pin to the location and hit "Save Location".
If you're ready to display and share your work publicly, click "Save" otherwise toggle off the "Published" button to put your space in "Draft" mode. Then click "Save" to save your work.