Listed under the theta360.com Partners Solutions section: https://theta360.com/en/solutions/l-tron.html
OSCR360 is using the THETA now for crime and crash scene forensics.
Revolutionize crash and crime scene investigations and presentation. Organize, capture, contain and connect evidence. Pave the path to justice. Capture scenes with 360 degree forensic photography and create a virtual crime scene walkthrough.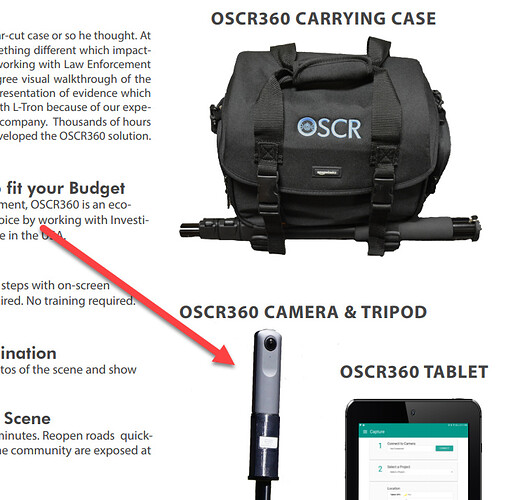 Pictures taken with an earlier version of our system were admitted in as evidence in a local Rochester case resulting in a 2nd Degree Murder Conviction in October 2016.
OSCR360 has also been used in 2 active homicides in the Rochester Community, a high profile hunting related shooting death in NYS, and a variety of other scenes.
"OSCR360 is a gift to crash reconstruction. It typically takes an average of 45 minutes to take still photos of a crash scene. With OSCR360, I was able to capture everything I needed in 30 seconds. This equipment easily allows us to document a collision in a clear and concise manner & shows a true and accurate depiction of the crash and the environment." - Charles Grasso III, Retired Sergeant, Expert Crash Reconstructionist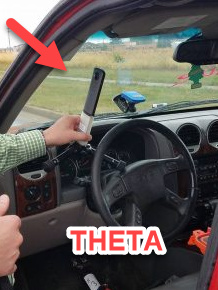 OSCR360 & the L-Tron team heads to the PA State Police Reconstruction Seminar to be held in Gettysburg, PA. Watch OSCR in action at several crash demos.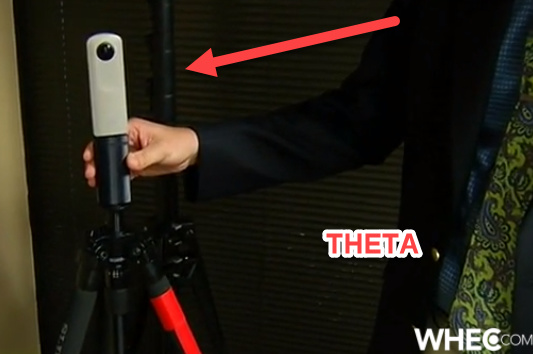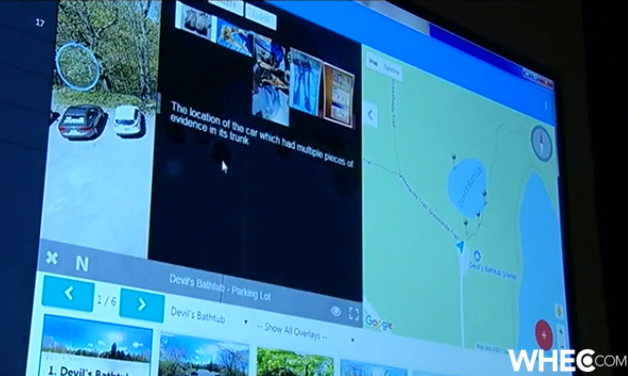 http://www.whec.com/news/rideout-l-tron-trial/4558643/?cat=565 1
Law Enforcement Technology
http://let.epubxp.com/i/885222-oct-2017/61?m4= 1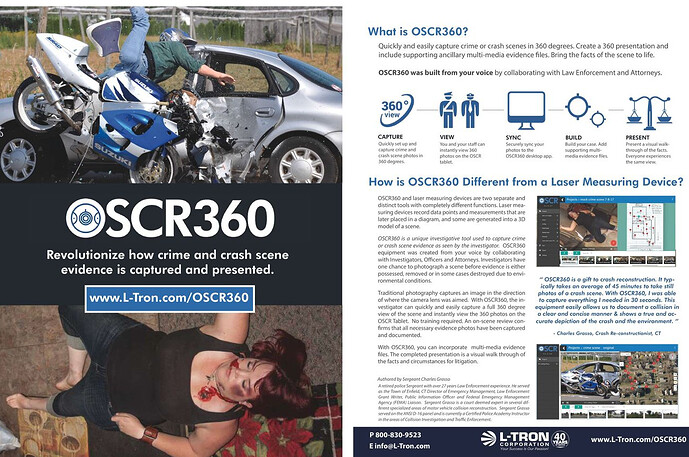 Cover of Law Enforcement Product News
http://lepn.epubxp.com/i/846916-jul-aug-2017/15?m4= 1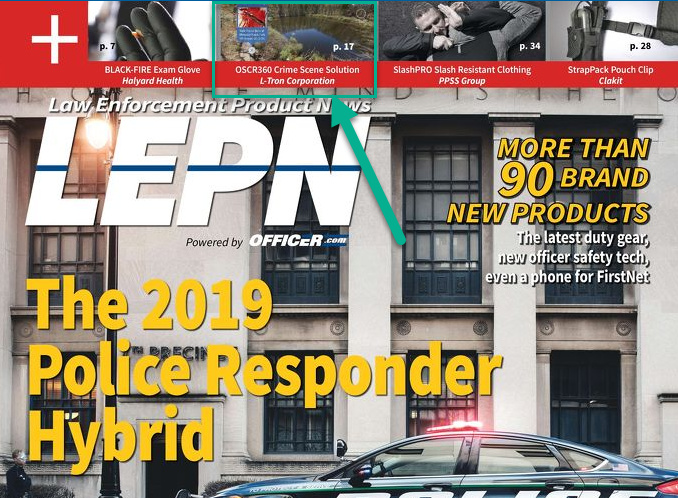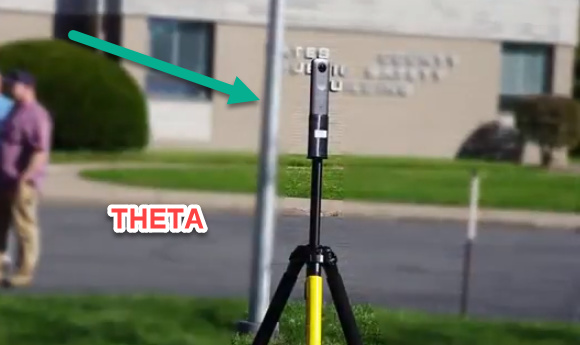 Video: OSCR360 for Crash Reconstruction
Video: Revolutionize Crash Reconstruction with OSCR360