InsideMaps allows taking and uploading photos with both THETA V and Z1. InsideMaps places THETA pictures automatically in a floor plan to create Virtual Tours. Just producing HDR photos is an option. After photos are uploaded through the InsideMaps mobile app, an email is received with a free preview of your Project. To get rid of watermarks and be able to publish your project, you must pay for the project. The site states that unpaid projects "will expire and become un-viewable after 1-2 weeks." Prices range from $19.95 to $179.90 for 2000 sq ft. Full pricing options here: https://www.insidemaps.com/pricing

Hands On Review
The InsideMaps mobile app (iOS only) is used to control the THETA. Initial setup requires choosing between using the InsideMaps HERO camera or a THETA V. An option for THETA Z1 is not shown, but using either model is fine. A project can then be created and pictures from each room in the project at taken. Finally, pictures are uploaded for post-processing and placement within an automatically created floor plan. In a simple test with only 2 main rooms, the preview of my project was created within 24 hours.
From my unpaid test project, from a shared workspace in Palo Alto, CA, from the "Ground Floor" - Note floor plan on the left: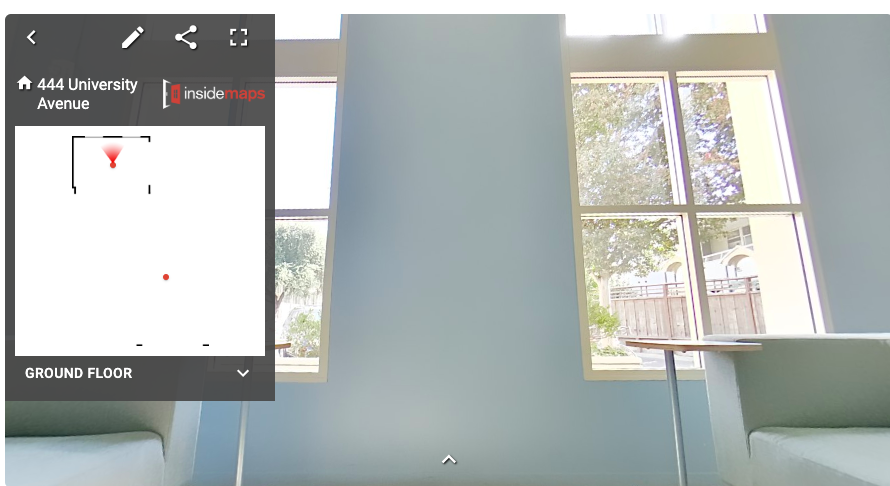 Jumping to a second room on the Ground Floor: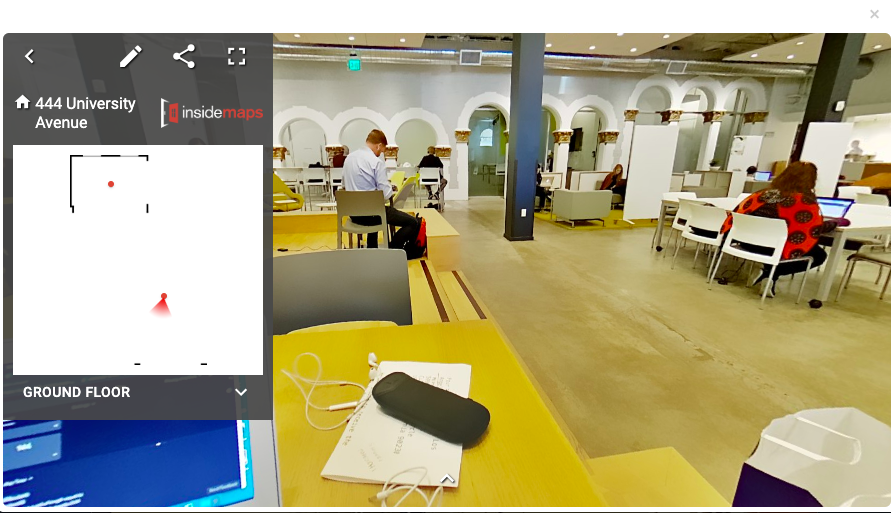 The InsideMaps website has excellent support articles for Setting up Hardware, Creating your first Project with THETA V and much more.
https://www.insidemaps.com/support
I chose "THETA V RICOH"
I connected to my THETA V.
I worked through building a basic Ground Floor project.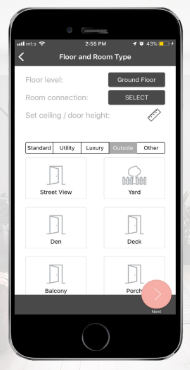 I clicked on Capture Spin to take a picture.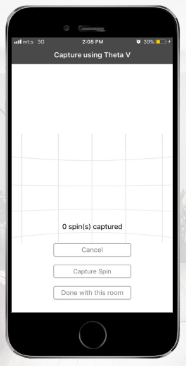 I could preview the picture and retake if needed.
In my test, I only worked through 2 rooms, so including initial installation of the InsideMaps app, connection to my THETA Z1, and taking the pictures, the test took about 25 minutes. If the app was already installed, I could capture rooms much quicker.
The important step is uploading your Project to InsideMaps. This requires disconnecting from the THETA and connecting to a local network to be able to upload through the Internet.
I got an automatic email back with the subject line: "Project submitted: 444 University Avenue" saying "Project is being processed. You'll receive an email once it is finished."
Approximately 14 hours later, I received the Project preview email with the subject linke: "InsideMaps: View the Floorplan for 444 University Avenue" saying "Thank you for using InsideMaps. Your project has been processed and is waiting for you here. Please feel free to contact us if you have any questions, comments or suggestions."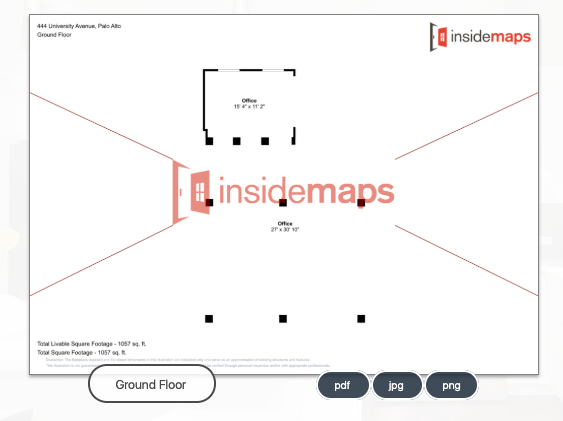 Please note: The floorplan that is pictured here is created automatically by InsideMaps. Since my test was simple with only 2 rooms, the floorplan is not complete. This is due to the simplicity of my testing, in my opinion, not an issue with InsideMaps.