Updated with new testing May 2020
Hi! I decided to take some time this week to figure out what program was best for my needs to share my 360 media. Today I'm focusing on the Google Tour Creator website. I used the Ricoh Theta SC Hatsune Miku to capture my photos/videos and an iPad Pro to edit them once again. Please note that to access the Google Tour Creator, you can take multiple paths. Google VR and Google Poly can also be used to reach Google Tour Creator.
Initial Thoughts
It seems as though the majority of individuals using Google Tour Creator and publishing their work publicly are digital artists. This is cool, as it gives another view of the 360 world and shows what's possible. In specific, though, I created a tour of a nearby street and part of my backyard. What is interesting is you have the option to choose locations for your "tour" via Street View from Google Maps. I think this is particularly cool if you are trying to share an experience or an interesting travel location.
As you can see here, there's an option to pick a "starting view" for your 360 images. Pretty standard, I found this easy to work with. I didn't love that your images had to be pre-edited before being put in, as other programs/apps allow for editing.
I think it is quite cool that you can tag interesting points in the images. I chose to make some snarky comments about myself along my tour but could see the merit in this if you are explaining a scene. I like that you can add comments on individual images in your tour album as wekk as an overarching description. This makes it feel like Google Tour Creator is optimized for social media.
The way that Google Tour Creator is set up is fairly straightforward: you add a photo in, you title and caption it, and maybe tag its location if you have reason to. I think that if you are pulling together 360 images from one source, this is a cool way to have your own sort of "Street View" of the location/event/etc.
You can view the tour I generated
here
.
Here are my pros and cons for the Google Tour Creator site:
Pros

Cons

Easy to use

Can geotag extremely specifically

Allows people to explore images (though not move through them like in Street View), immersive

Ties into your G-Suite (this is a con too)

Shares as a link

No editing abilities

Only supports photos

Ties into your G-Suite (this is also a pro)

Images auto-rotate, kind of annoying

Not particularly advanced
Concluding Thoughts
If you are sharing an event or a specific place and don't mind Google tapping into that information, Google Tour Creator is a quick and easy way to get your 360 media out on social media via a link to your album (tour). I think if you do not need to edit your images/edited them already, this is a fine choice. If you are new to 360 or just need an easy place to store your images (not videos), it's a fine place to start.
---
Get Started: https://poly.google.com/creator/tours?dmr=0&pli=1/creator/tours/
Full theta360.guide community discussion here: https://community.theta360.guide/t/new-google-tour-creator-launched/2775
Based on @Juantonto's tip, I took a look at the new Google Tour Creator. Wow, it's simple to build VR tours!
From the Google announcement:
Tour Creator …enables students, teachers, and anyone with a story to tell, to make a VR tour using imagery from Google Street View or their own 360 photos. The tool is designed to let you produce professional-level VR content without a steep learning curve.
RICOH THETA seems to be pretty closely aligned with the announcement, judging from this link: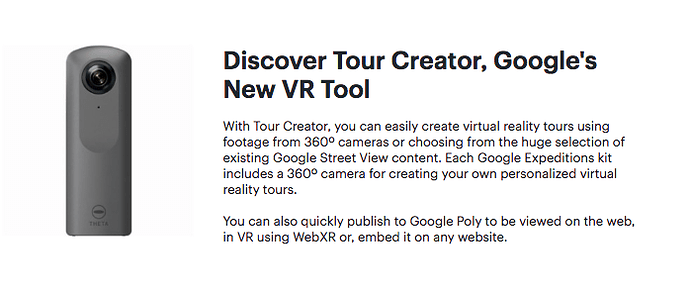 I jumped in and tried it myself. I went here: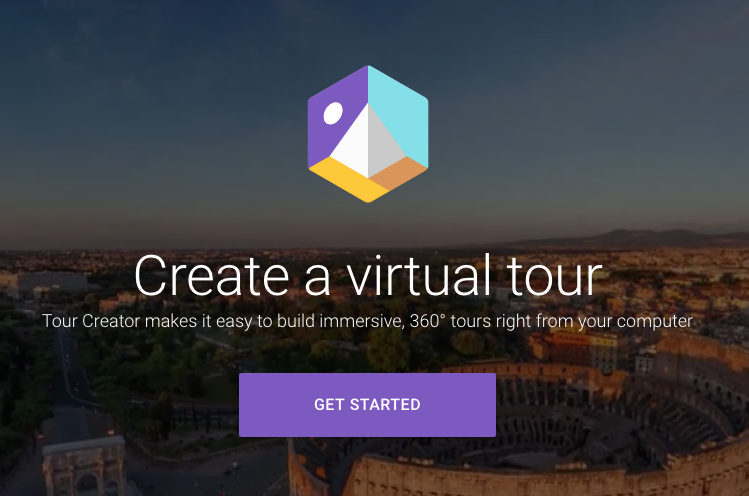 I logged in using my gmail account: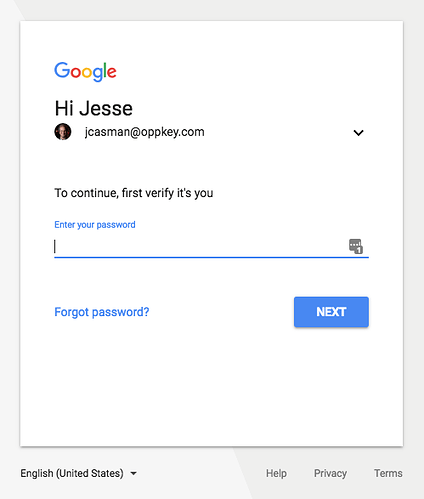 At first I had some trouble with the site settings:

But I talked to the site administrator (me) and got it fixed. Got started: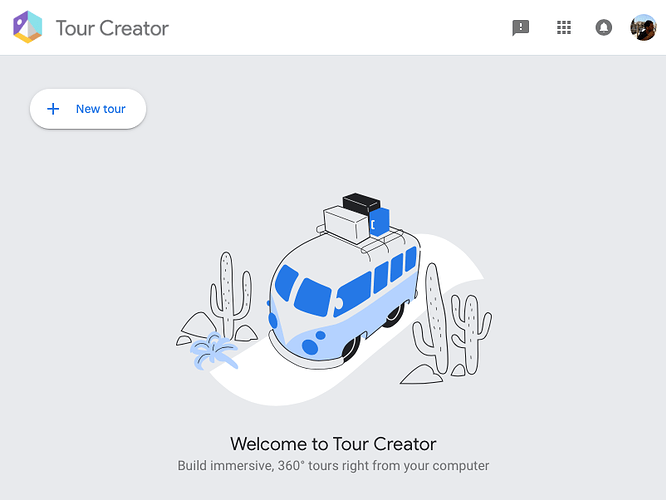 And built a short little tour of a trip up the coast from the Bay Area last year. No extra software needed. Easy to edit titles and attribution. I'd like a way to set orientation. And I'd like some simple editing tools. But both of those can be done before the uploads.
Then you post on a Google site called Poly. Take a look!
https://poly.google.com/view/6QpCOYEdYRb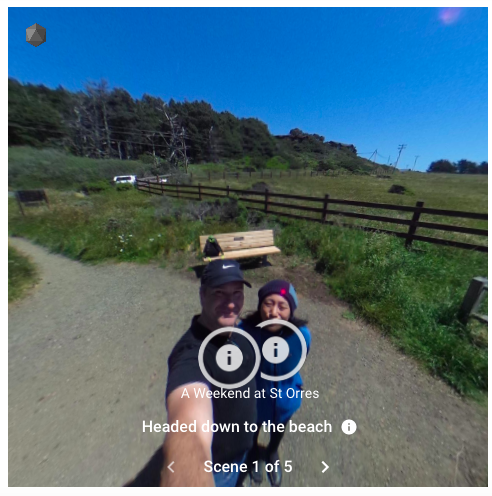 Comment: Google has stated that this is aimed for teachers and students. I think it is strong on getting up and going quickly, which would be great in an education setting. It's weaker on features that would make it feel like a more personalized or professional site.
It does have a nice polished feel, with titling, easy navigation, recommendations for other Tours, and more. While editing, I liked that I was able to first create it as Unlisted and then switch to Public when I felt like it was closer to the final version. It's also easy to move the order of the Scenes, delete, change them later.